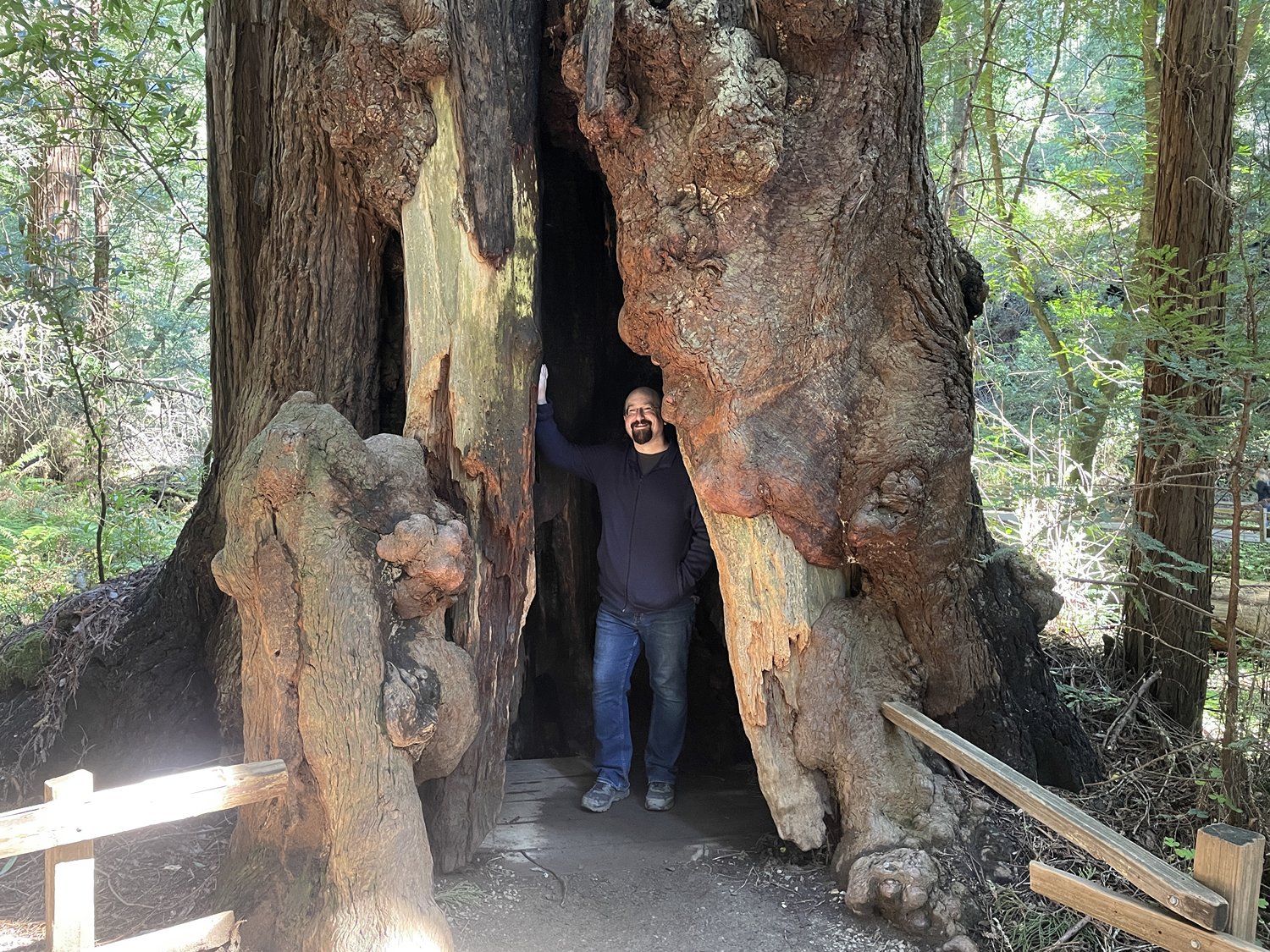 Another visit to California! This time I did not go to Sequoia. Don't worry, my friends, I still saw some redwood trees. We had back-to-back jobs, first in San Diego, then in San Jose. SK and I spent the weekend between jobs at a 76er's game, Point Reyes, and John Muir Woods.
After wrapping up the job in San Diego, we drove north and spent the night in the amusingly-named town of Oxnard. The next day we intended to drive up the coast through Big Sur, but the recent floods wiped out a section of California Rt. 1 so we had to go inland, directly to San Francisco. We stopped at the UC Santa Cruz Botanical Garden, then drove into the city so that we could watch the Sixers lose to the Warriors.
On Friday, SK and I walked 10 miles at Point Reyes. There was a lot of water on the trails, which is unusual for the area. We snacked on some vegan "beef jerky" which was predictably bad and gross.
Saturday we drove to John Muir Woods, where apparently you can't park without a reservation. The helpful parking guy told us to drive to Muir Beach instead and walk two miles back to the Woods. Unfortunately for us, from the beach lot it was half a mile just to the trailhead, and the trail sign said "2.8", not 2.0. I soldiered on, despite my legs aching from the previous day's hike. But once we reached the forest it was great being able to relax and take in the sight of these ancient trees.
Oh and I got COVID at the end. Cool.